QUALITY YARN AND KNITTING SUPPLIES
We stock a wide range of quality yarn and wool sourced locally in Australia and internationally. Our collection is carefully curated with a focus on artisan hand dyed brands.
Shop our yarn >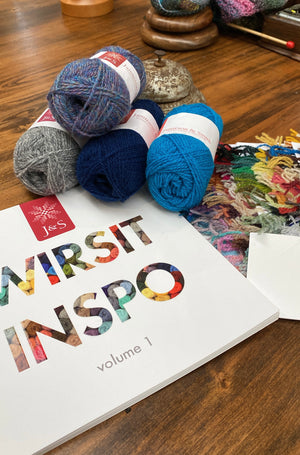 SEPTEMBER GIVEAWAY
JAMIESON & SMITH LOVERS PACK
Spend over $200 online in September to go into the draw to win:
- A Jamieson & Smith Shade Card
- A copy of 'Wirsit' Inspo
- $100 shop credit for yarn
Start shopping
Terms
SHOP HIGH QUALITY YARN AND KNITTING SUPPLIES
ORDER ONLINE OR VISIT US IN STORE
Convent and Chapel Wool Shop offers a spectacular range of local and international yarns. Our strong focus is on artisan yarns - sourced from hand dyers and small mills. We want our yarns to be as special and individual as your creations.
A bricks and mortar yarn and accessories shop situated in picturesque Rylstone NSW - offering a treasure trove for visitors. If you need help, you can always contact us. We love hearing from our customers.
We are located at 52 Louee Street, Rylstone in Central West NSW. Approximately 3 hours from Sydney and between Lithgow and Mudgee.
Please contact us via email conventandchapel@gmail.com.